So after we make the fantastic revelation that the sword is my Mother enter another group of Assassins trying to collect the bounty… a fireball crashes through one of the outer windows and sets one of the displays in the Hall of Valor ablaze… Seriously I thought Sheldon was going to have a conniption fit. As much as Sertanian and he seem to dislike each other I was momentarily struck by their strange similarities in this regard. Both stood aghast at some old items being set afire. While I do not share their love for such items I do acknowledge the value that they placeon on them, so I set about to put out the flames as several unfortunate bounty hunters made their own move on us.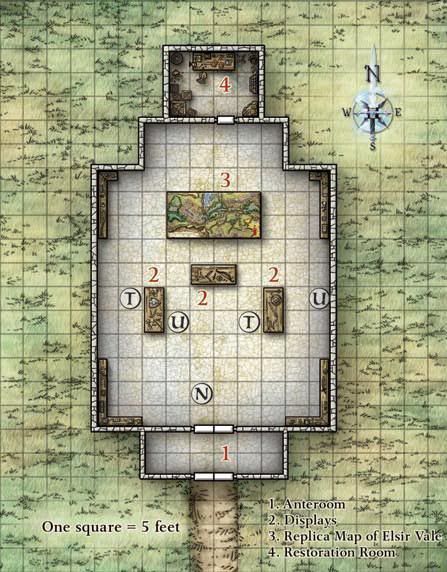 They tried to trip me with some stones bound by string that they flung about with great speed. I was not surprised by it and made my way over to the flames next to Yamis who had made a similar move. He pushed aside the display case and I stomped out the flames, Sheldon called out to pull the table cloth from the display cabinet and use it to smother the flames, I did as he asked and now we had only a small fire.
Co'Bok cared nothing for the fire and went straight to causing mayhem; he waited for one of them to get close and rushed him with great ferocity. But the bounty hunter was prepared. He gave Co'Bok back at least as good as he got tripping him to the ground after a blow to the head with a maul. Two of his com-padres joined him and quite soon Co'Bok was dropped to the ground bloody about the head Gil rushed to assist Co'Bok and unexpectedly found himself outnumbered three on one.
The stone slingers were at it again and this time they were a lot more careful about their throws I found myself caught up, as was Yamis and Gil. I patted out the remaining flames then used my dimensional thunder to over and assist Gil and Co'Bok. My tangled feet went with me but I thundered them pretty good upon my arrival. Gil started singing some sort of goliath battle hymn that Co'Bok started copying and then Co'Bok started flinging mighty chops of his axe at the ankles of the hunters. I think he took at least 3 feet from them by the time the fight was over.
The stone throwers realized that the fight was going badly as the numbers of their friends near Gil Co'Bok and I were thinning and they took off. Good thing for us too as although they were taking a lot of damage from us w e were not much better off. But Yamis and Sheldon were not really hurt and they did not like those odds. The city guard showed up and took what was left of the bounty hunters away although one seemed to get away.
One of the guards recognized Sheldon and mumbled something about a Holt having been captured by gnolls when I pressed him. Sheldon made for the estate while the rest of us tracked the remaining hunter to the docks where we subdued him and the guards took him as well.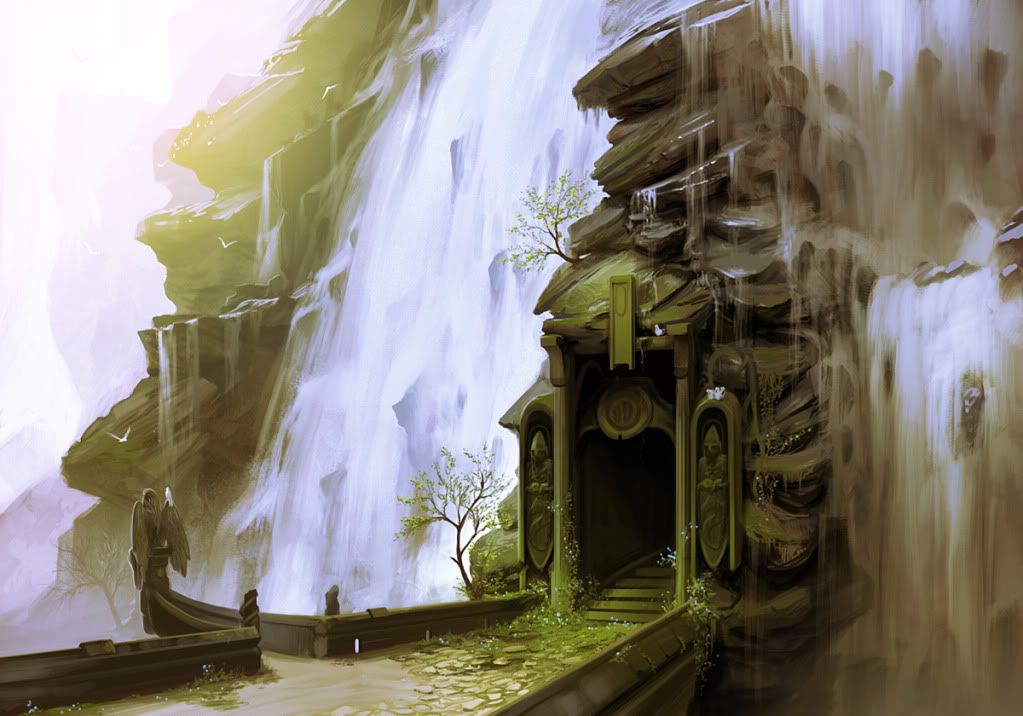 We met back up with Sheldon who was asked by his brothers to try and find their Father. We made ready gathering a few potions, researching the location of the githzerai and such and made haste to the fortress in the mountains finding a few markers to look for and head out. The trip was over some fairly tough terrain and in a few locations we identified some traps set recently. I've never heard of gnolls setting traps like this but perhaps their demonic infusions have made them a bit smarter as well. Sheldon picked them out easily enough and we found a track through the mountains that led us pretty quickly to where we wanted to be… A large bridge that tracked directly through a waterfall was the signpost that told us we were in the right place. Beyond the bridge we found a path winding upward and to a set of long stairs.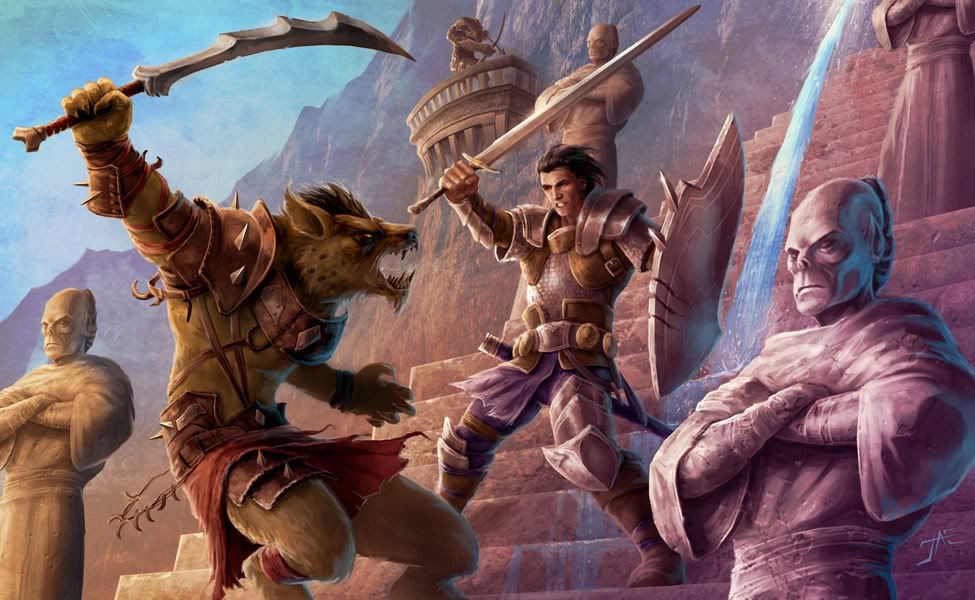 Sheldon went ahead and scouted. He identified a guard patrol of gnolls on the stairs… Here's where the fun begins…